KIRKMAN
TAMARKIN
PRODUCTIONS
Dedicated to raising artists up, we produce work by bringing together a diverse and powerful team of creatives. As an independent production company, we employ a unique voice that places the ultimate importance on compelling storytelling through various art forms and film mediums.
In a way to create engaging art that responds to challenges facing our contemporary community of today, Meredith Kirkman and Andrew Tamarkin put their heads together to create a new artistic venture, Kirkman Tamarkin Productions. After their first creative collaboration, they recognized the potential for a compelling partnership which prompted them to join forces and establish Kirkman Tamarkin Productions. As artists and members of a community, they are driven by aspirations to challenge stereotypes, advocate for justice, and celebrate the individual. Their artistic ventures demonstrate a commitment to addressing these issues among others.
Partner | Director | Choreographer | Producer
meredith@kirkmantamarkin.com
Meredith Kirkman was born and raised in Vail, CO. She graduated from Chicago College of Performing Arts at Roosevelt University in 2018, receiving a BFA in Musical Theatre with a Dance Emphasis. She has professionally performed at Encore Musical Theatre Company, Porchlight Music Theatre, The Star Dancing Gala, and Chicago Princesscapes. Kirkman's choreography and directing credits have been performed at: The Grand Ole Opry Show Choir Nationals, Stagedoor Manor in New York, CCPA, pop-up performances at the Vail Dance Festival, Vail Performing Arts Academy, and Vail Valley Foundation's Star Dancing Gala. Kirkman was recognized as a Chicago emerging choreographer in the Endowed Movement Showcase. She has stepped into leadership roles with the Vail Dance Festival as Festival Coordinator and Artist Services Assistant. Kirkman started filmmaking as a hobby, creating passion projects and highlight videos on trips. Her film work includes: Behind the Scenes Video for FIS Alpine World Ski Championships, Photography and Cinematography for Chicago College of Performing Arts Productions, Marketing Campaign Video for Aniko Salon, Dance Campaigns for Vail Dance Festival, and Middle Eastern Immigrant Documentary for Senior Thesis at Loyola University Chicago. She has now taken on the roles of Director, Choreography, Director of Photography, Producer and Second Editor in the original feature film, The Promise of the Butterfly. Her dedication, vision, and alliance with Andrew Tamarkin created the spark for this passion project. The entire team involved provided the strength, color, and spirit that brought the film to life. She is so grateful POB has unified so many individuals and artists all in effort to raise each other up.
Partner | Writer | Composer | Producer
andrew@kirkmantamarkin.com
Andrew Tamarkin was raised in a family of storytellers. He grew up outside Minneapolis, Minnesota, and attended arts-focused charter schools. As a child, he won a state-wide championship in piano for the Minnesota Music Teachers Association two years in a row. Tamarkin holds a Bachelor's of the Arts in Political Science and Global/International Studies from Loyola University Chicago. While in school, he launched a social justice team that unified student groups in service, which he spoke about on a televised Eli Talks. He has worked as a teacher and translator for Puentes, a non-profit in Buenos Aires, Argentina; as a researcher for the Chicago Urban Research Center; and as part of the Global Cities Team at the Chicago Council on Global Affairs. Traveling the world for inspiration brings him the most joy. With a passion for storytelling, a background in the arts, and an education in social science and leadership, he teamed up with Meredith Kirkman to launch a company that produces captivating art. He is beyond thrilled to have played the roles of Writer, Composer, Music Supervisor, and Producer of Kirkman Tamarkin Productions' first feature film, The Promise of the Butterfly. The individuals that made up the KT community are passionate, driven, and innovative; he is constantly inspired and energized by each of their voices at the table.
Odette Hidalgo
Marketing Manager
Miri Rusakov
Graphic Designer
Zoe Tamarkin
Art Director
Rubén M. Ortiz
Development Manager
Austin S. Woodruff
Head of PR
Michelle P. Meléndez
Online Content Coordinator
Nicholas Kingsley
Financial Manager
Nick Moulton
Marketing Strategist
Sydney Snower
Pre-Production Manager


Julia Jayne
Production Manager
Marcus Omeish
Sound Designer
Todd Aulwurm
Score Cellist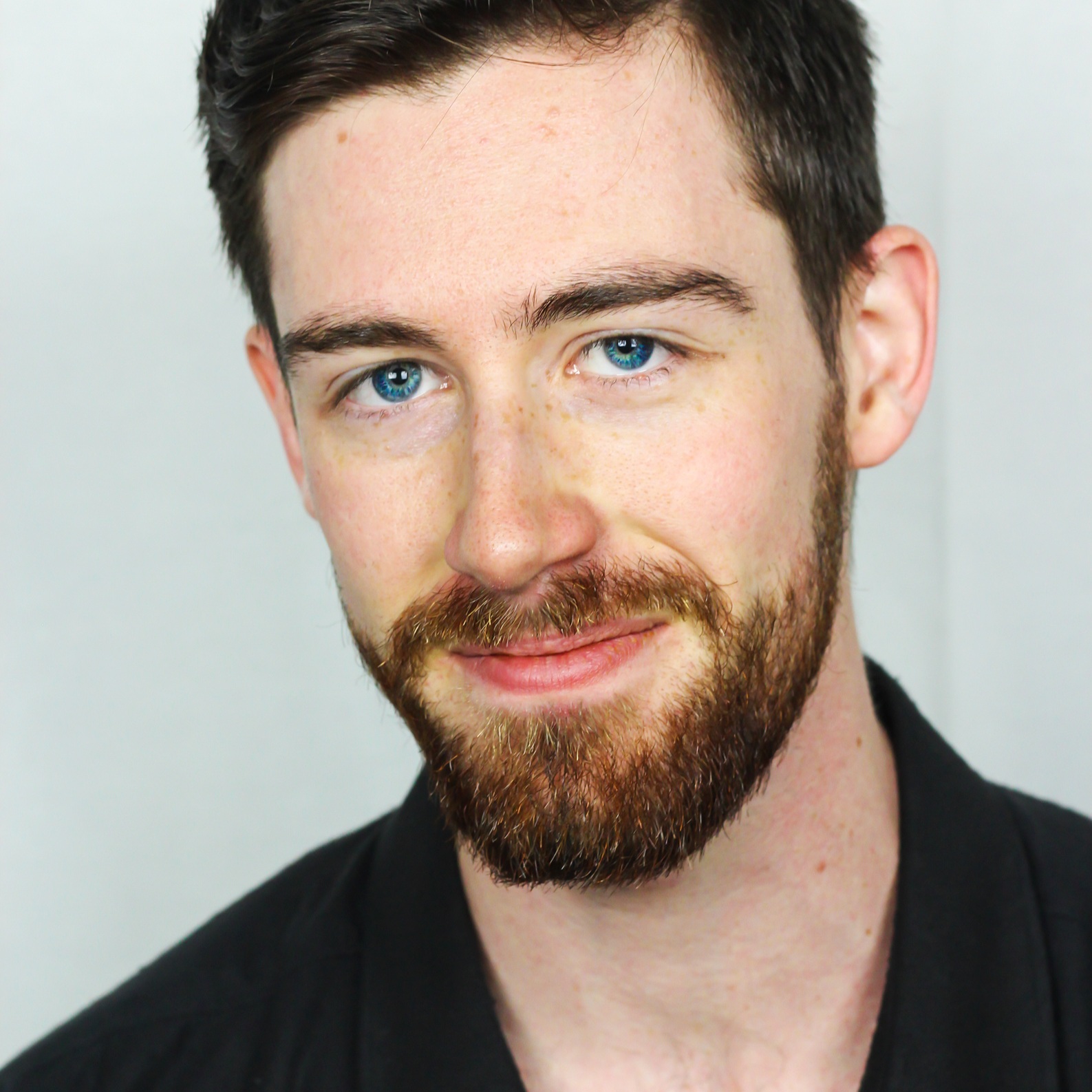 Joey Bird
Assistant Production Manager + Inside KT Director
Clarice Taylor
Music Coordinator
John Golden
Score Guitarist
Isaiah Sanderman
Score Saxophonist + Flutist
Eli Kluiszo
Score Accordionist